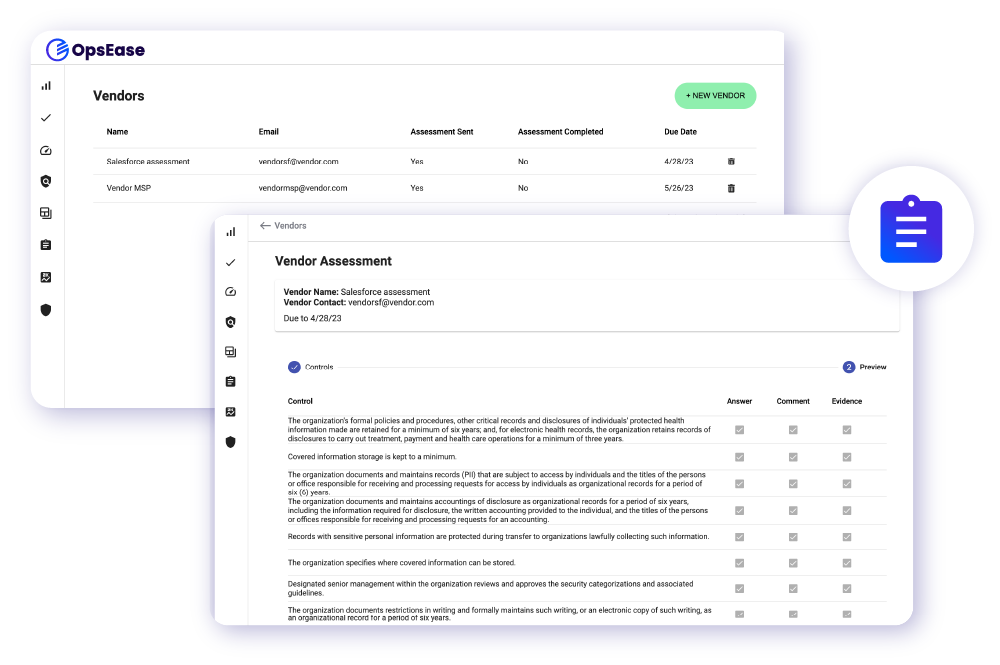 Managing vendors is challenging. As part of any security review you need to assign questionnaires to understand how a vendor is handling security and compliance. OpsEase makes assignment and tracking of questionnaires simple and easy.
Vendor Control Assignment
As part of vendor management, you need to be able to assign controls and receive validation or proof that the control is followed. OpsEase allows you to seamlessly manage your vendors as though they were internal members of your team. You can assign controls, receive attestation and report on your vendors track record as part of your risk assessment.
Onboarding a new vendor? Create, assign, review and manage a vendor with ease by using OpsEase. OpsEase vendor management allows you to easily create, assign and measure vendor security and compliance. Using OpsEase template creation tool, you can create a standard vendor onboarding process and ensure all your controls are passed down to all vendors.