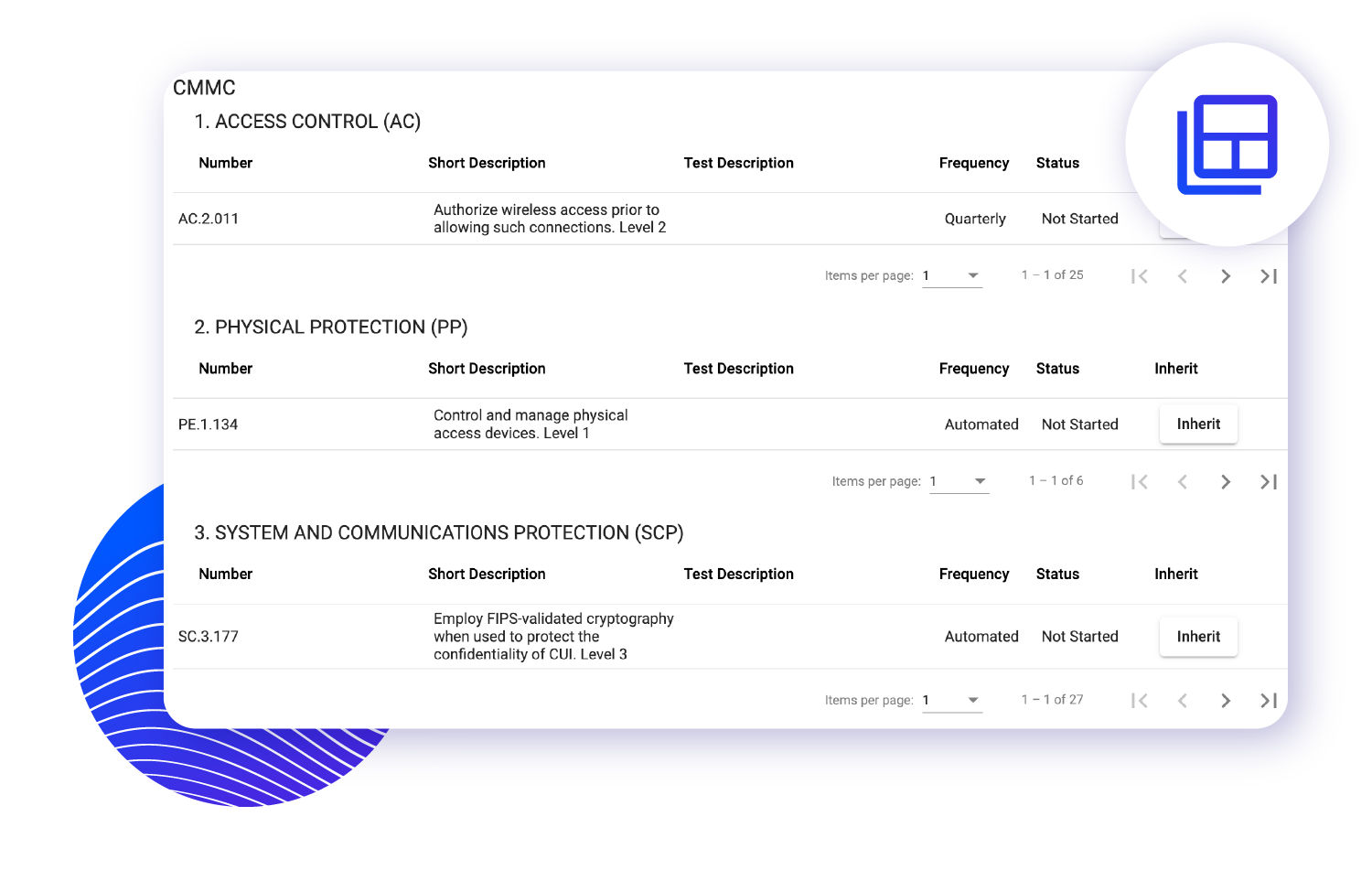 The heart of every risk and compliance management platform is a control framework.
Whether you have a framework that simply needs to be uploaded or you start with one of OpsEase many compliance framework templates, you can have a complete framework with controls, automation, evidence gathering requirements and integration setup within 1 hour.
Incident tracking and remediation is the cornerstone of a strong security posture. Managing all incidents, whether automated from a non-compliant control or admin created, OpsEase incident tracking makes tracking all possible risks simple and easy.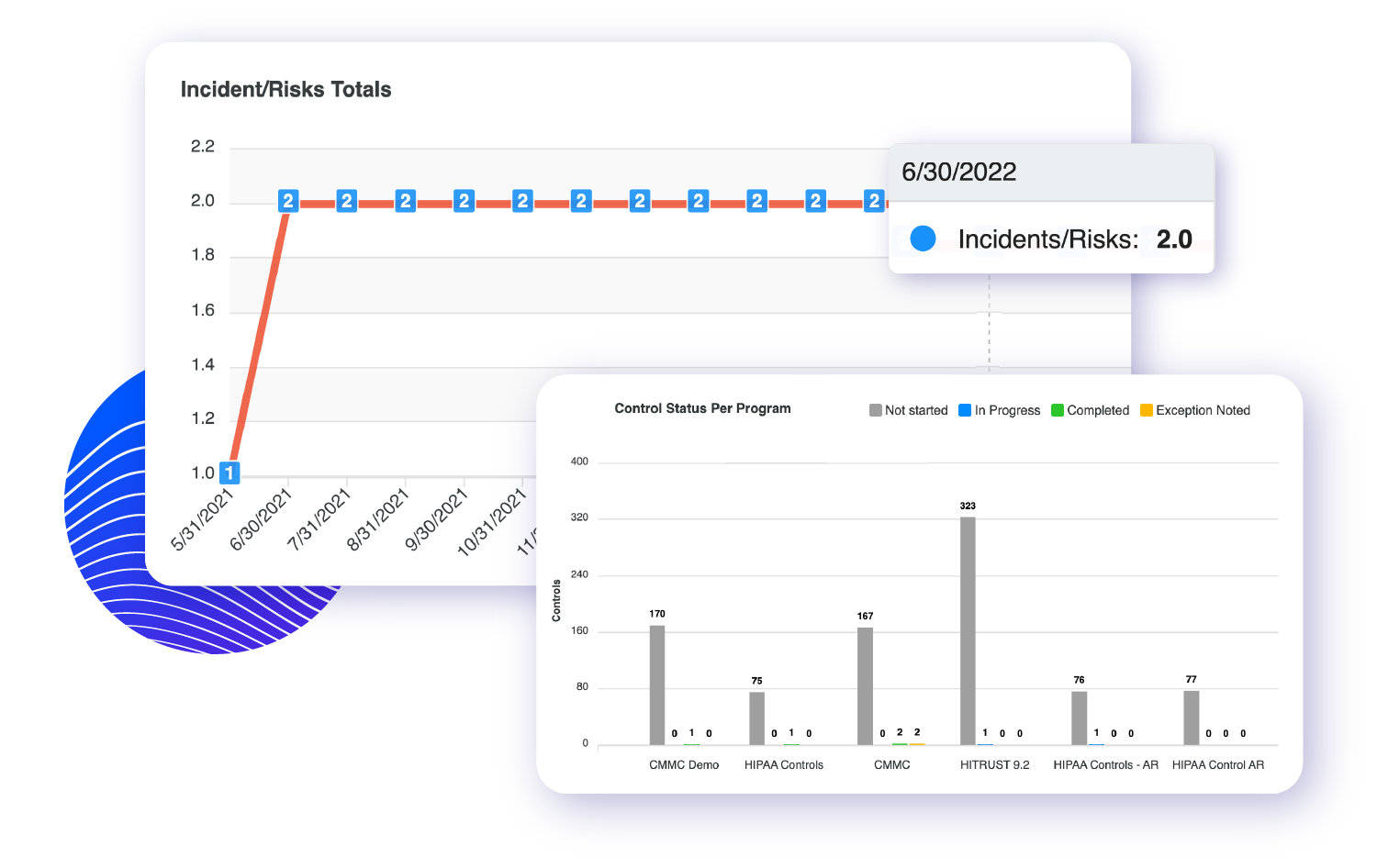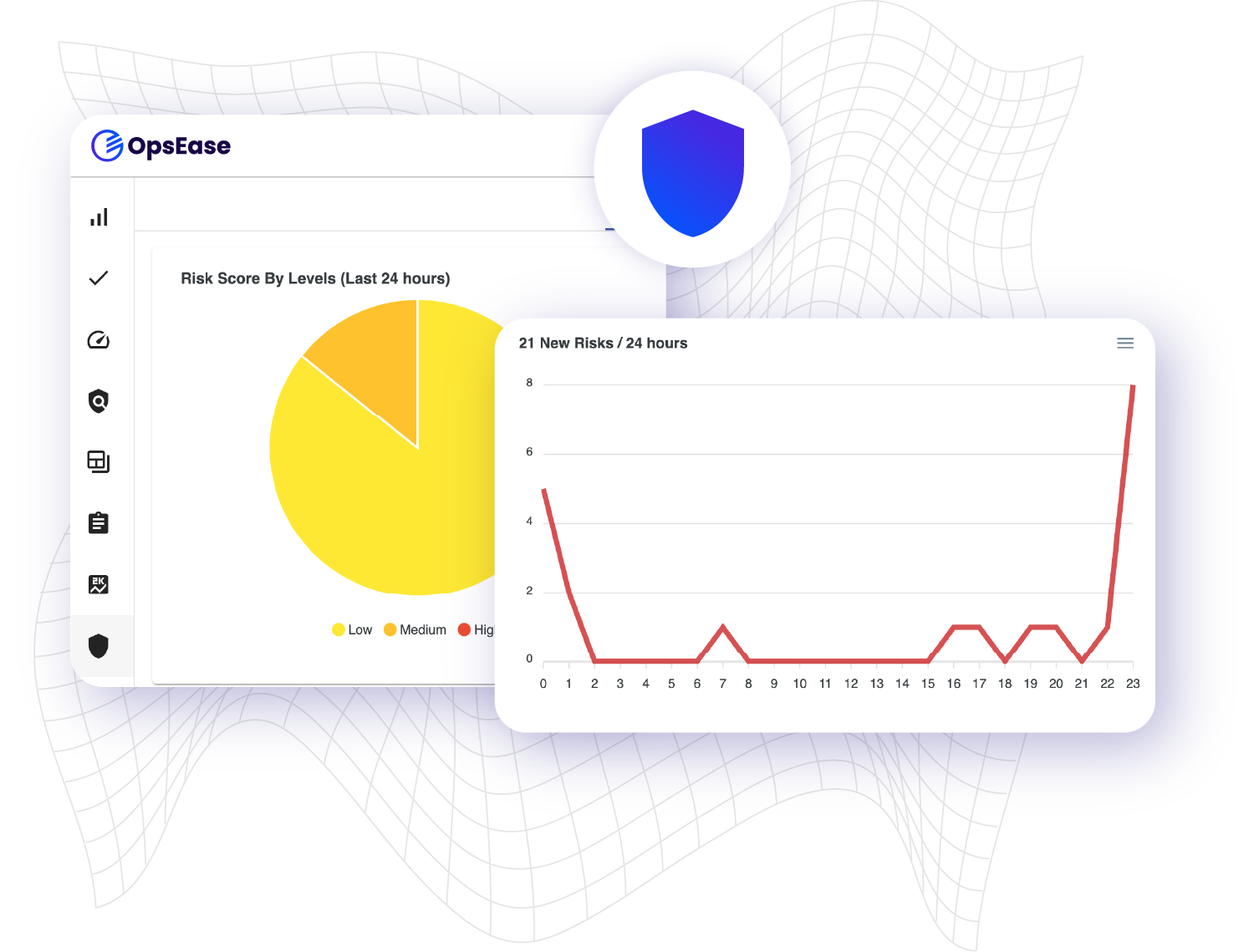 OpsEase Threat Management tracks threats specific to your organization – your IT tools, technologies, software, systems, etc. With all the threats on a daily basis, tracking what's relevant to your organization can be challenging.
OpsEase makes it easy to track the external threats that are specific threats to your organization. We filter the noise out so you can focus on what's truly important.
Seeing the trees from the forest is crucial for ensuring your monitoring the overall health of your organization's security posture.
OpsEase Risk Score gives you a quick view into how your control owners and reviewers are performing.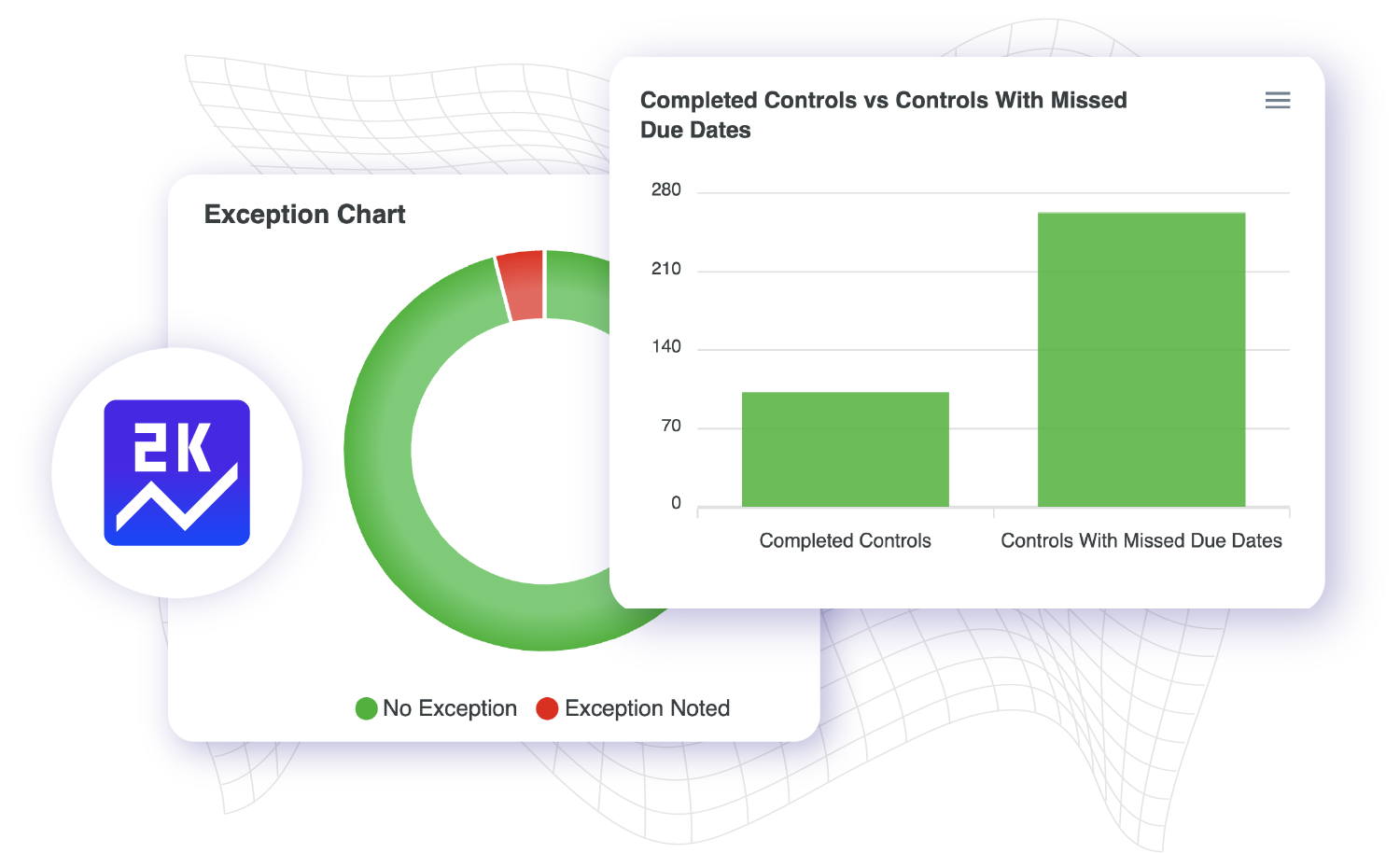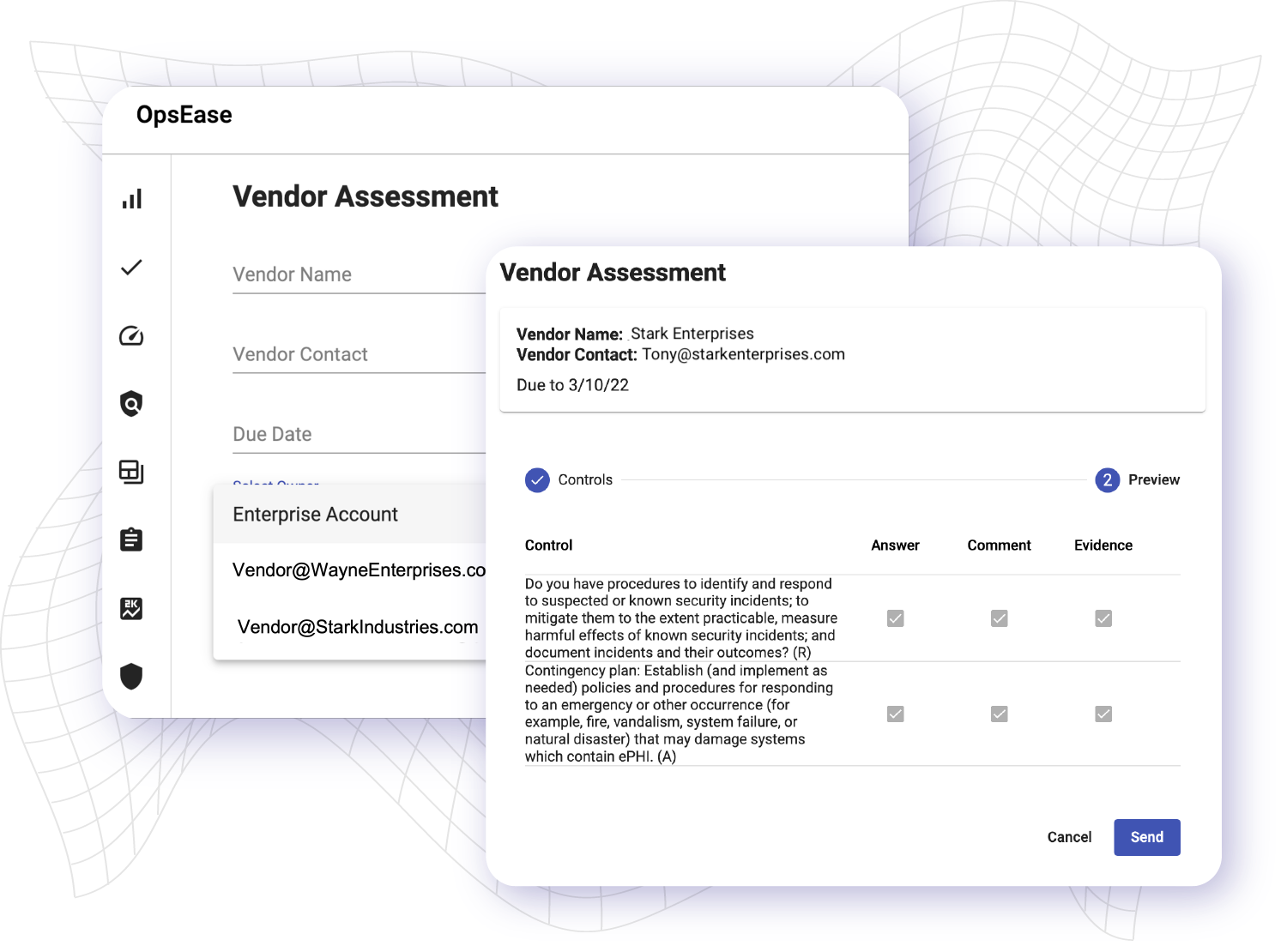 Vendors management is just as important as managing internal controls. Too many breaches have occurred due to improper vendor controls.
OpsEase gives you a vendor management tool for passing controls, measuring and validating evidence, and tracking incidents. Don't trust that your vendors will exercise the same level of care as you do, validate that they follow your controls and adhere to your policies.
OpsEase provides numerous control framework templates to streamline setup and configuration. Additionally, OpsEase allows you to create your own templates for any number of policies that require adherence, evidence tracking, review and historic tracking.
Policies like customer onboarding, assessment templates, configuration validation, etc., OpsEase can manage the template.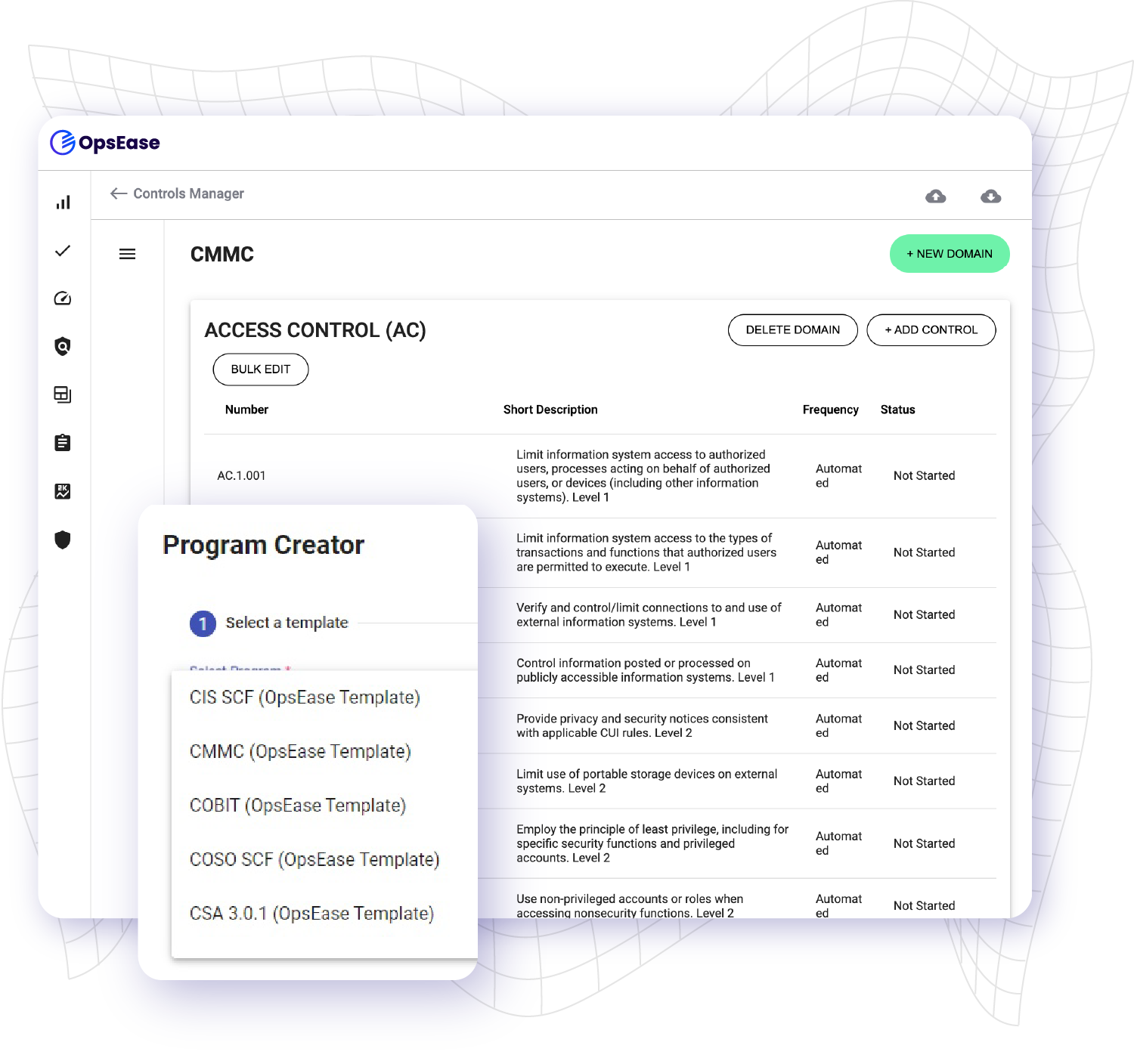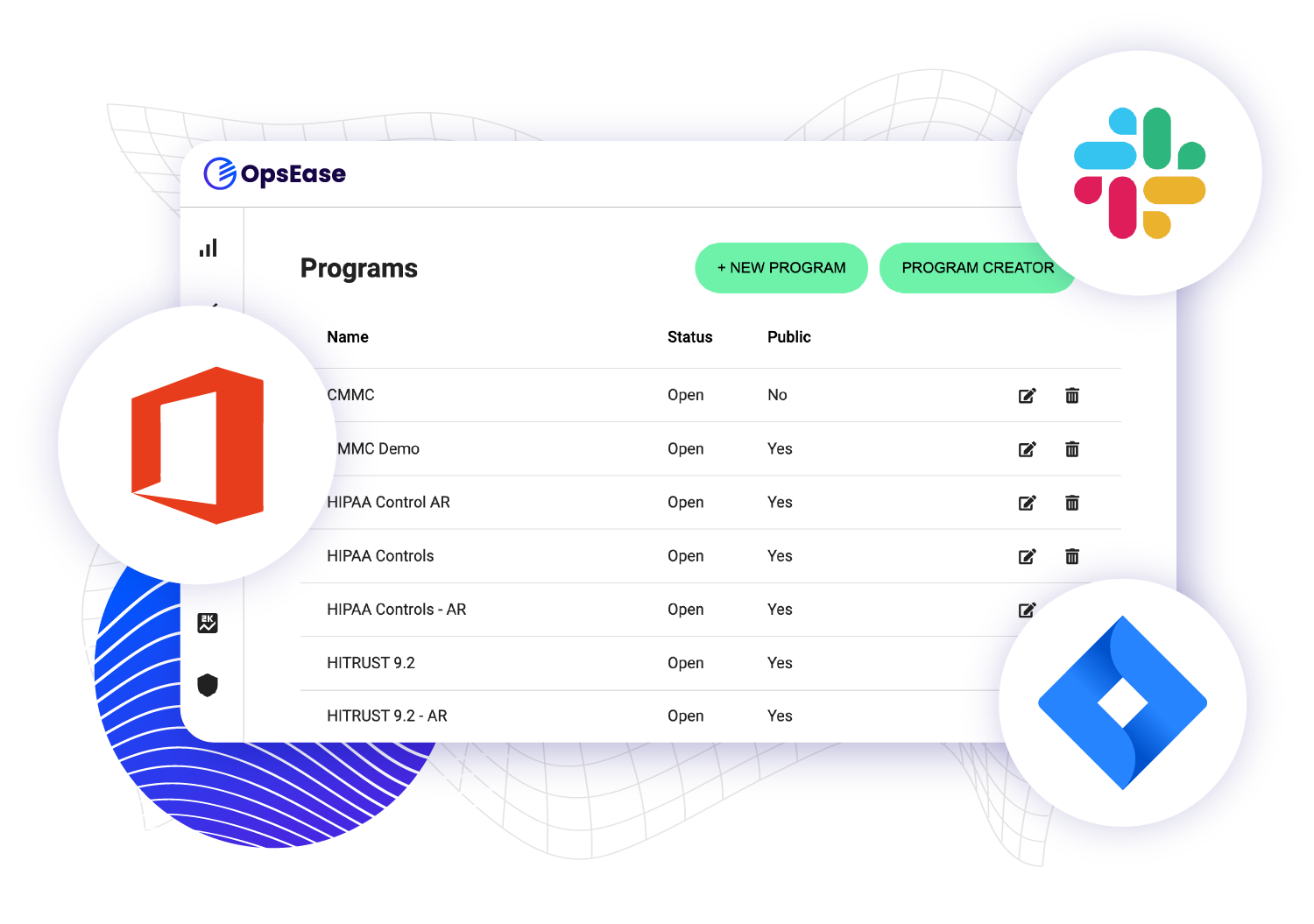 Integrate OpsEase for control reporting, evidence gathering, and automation. OpsEase integrates with Jira, Slack, and other platforms being added weekly. Check with OpsEase sales to learn more.