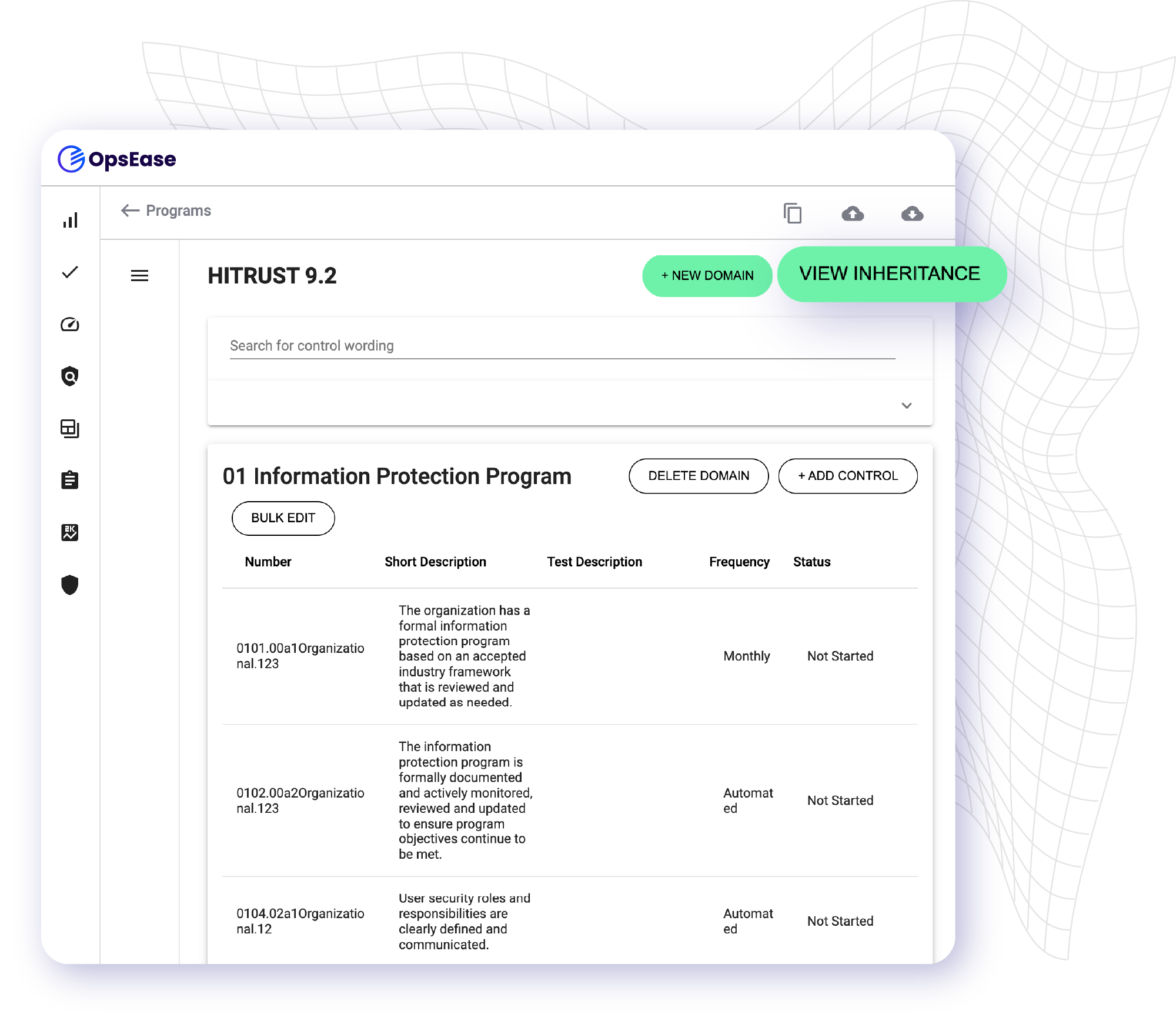 Custom policies and controls are easy in OpsEase. Create your own policies for security controls, business policies or anything you want to track, capture evidence and ensure policy adherence.
OpsEase allows you to create control and policy owners, assign responsibility, evidence capturing guidelines and assign a reviewer to check the work. Creating and assigning controls is what separates OpsEase from just a spreadsheet.
OpsEase is able to fully automate controls to simplicity and democratized control management, evidence gathering and approvals. Easily assign policies and controls via OpsEase, email, Slack or Jira. Once controls are automated, incidents and risks are automatically created.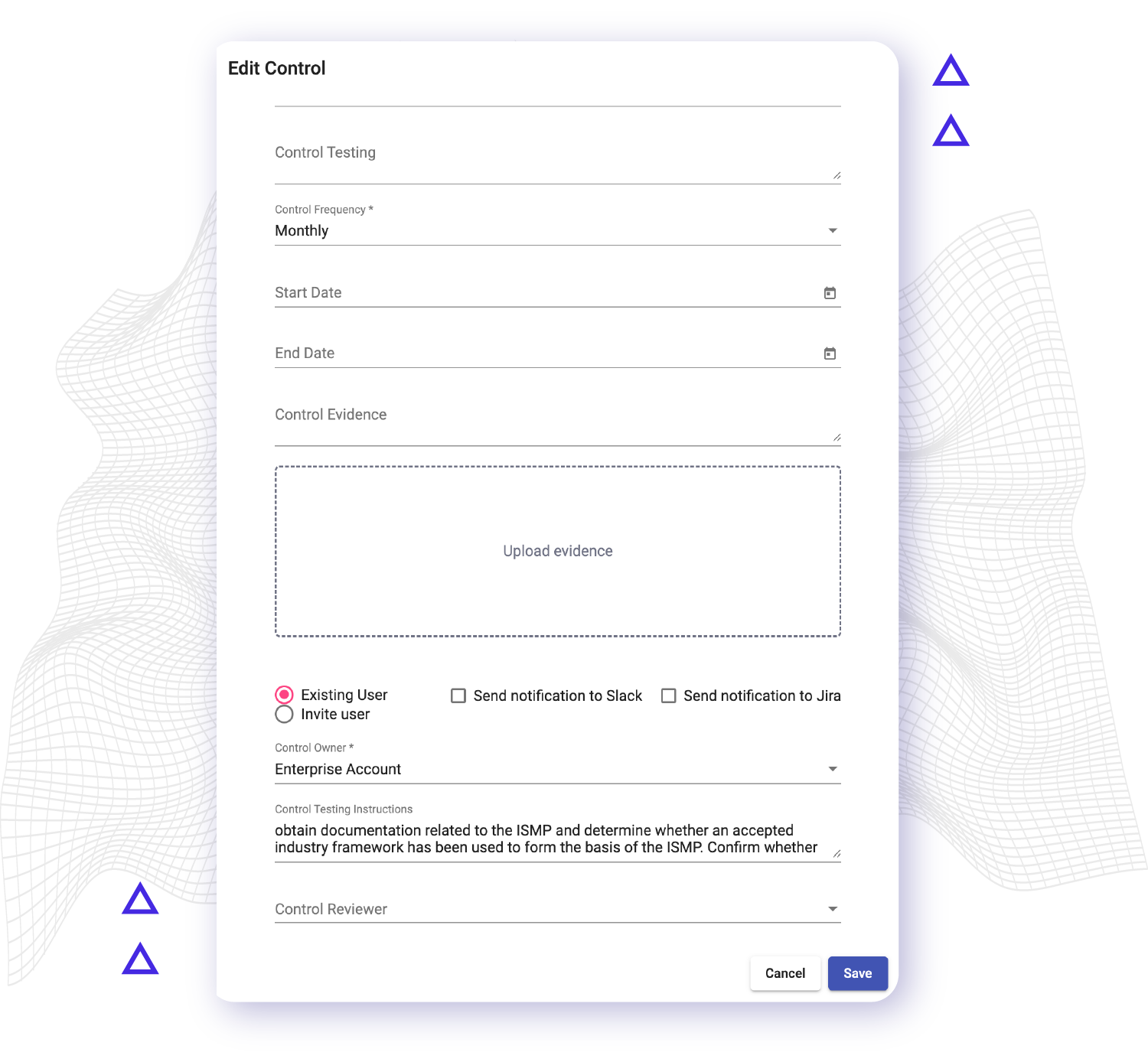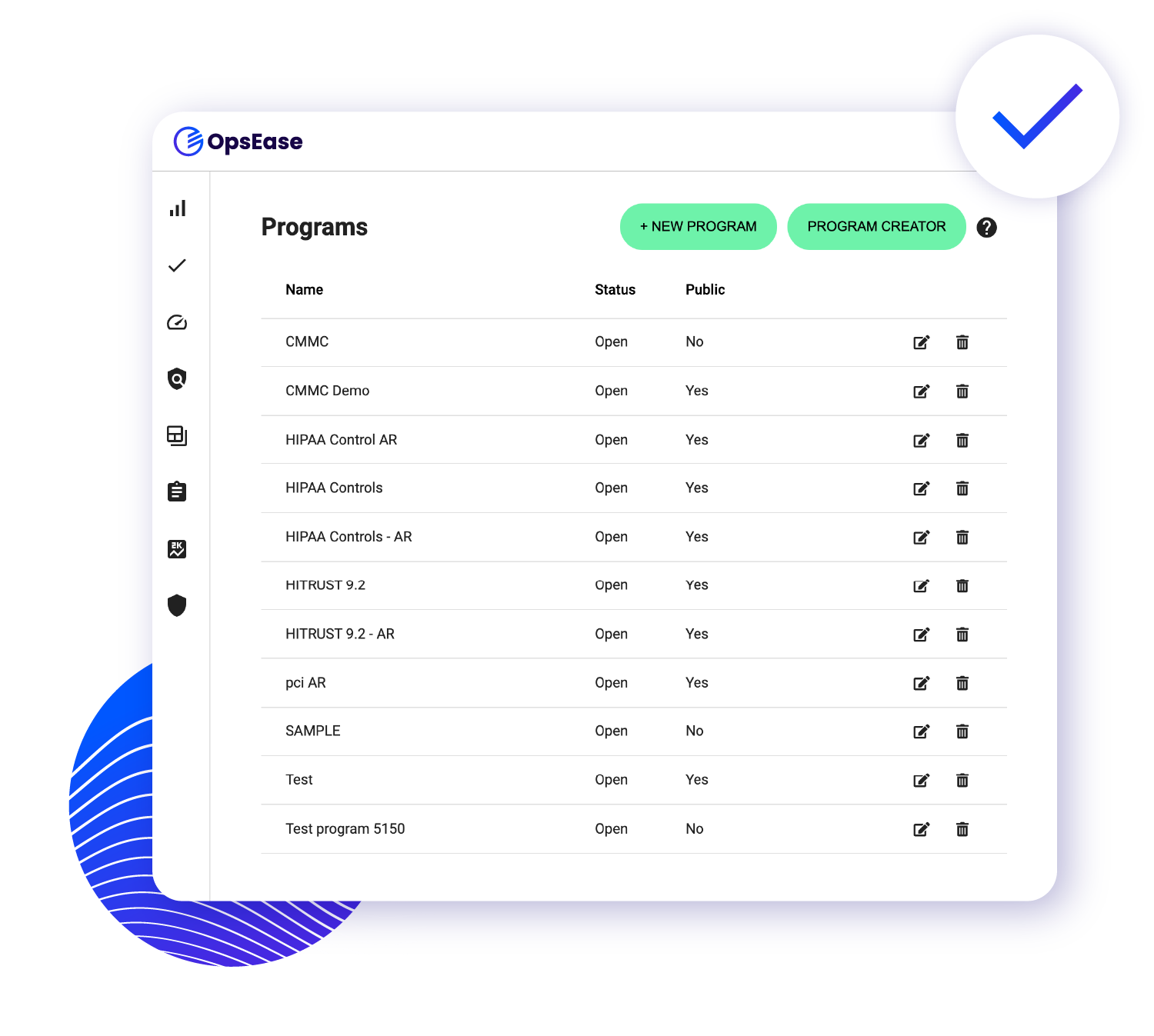 Centralized Policy Library
Centralized policies along with evidence gives auditors an easy path to approve an audit. OpsEase captures, assembles and presents a simple library of all compliance and evidence to ensure compliance and easy auditing.