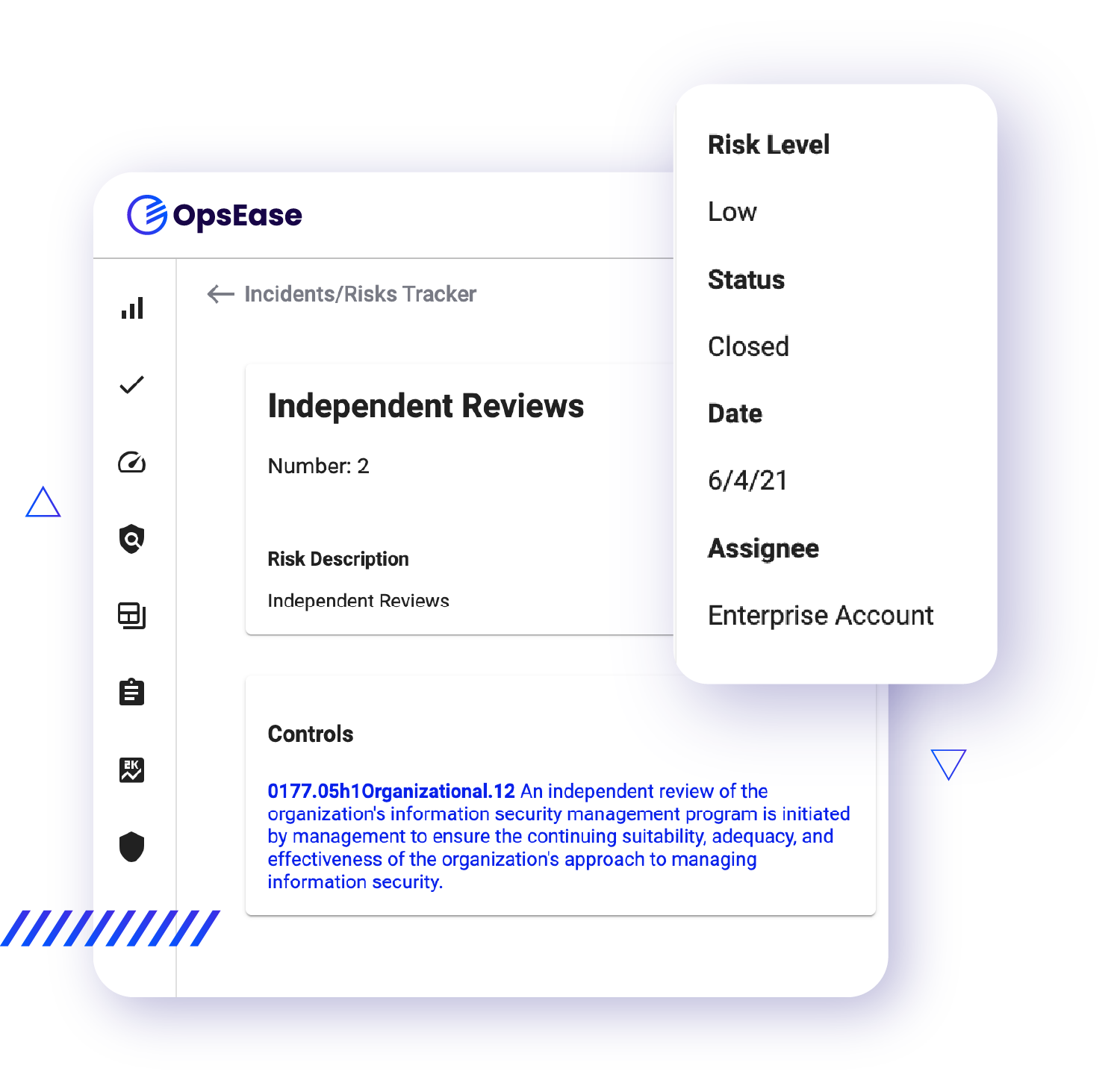 Every organization has a security framework to follow to ensure security and regulatory compliance. OpsEase is as easy as a spreadsheet to upload your control frameworks OR use one of our control templates.
Unsure where to start or need a simple compliance framework to get going? OpsEase' control framework templates has NIST, CMMC, Cobit, HIPAA, HITRUST, PCI and others. With a simple click, OpsEase will build your controls. All you need to do is assign owners and start tracking progress.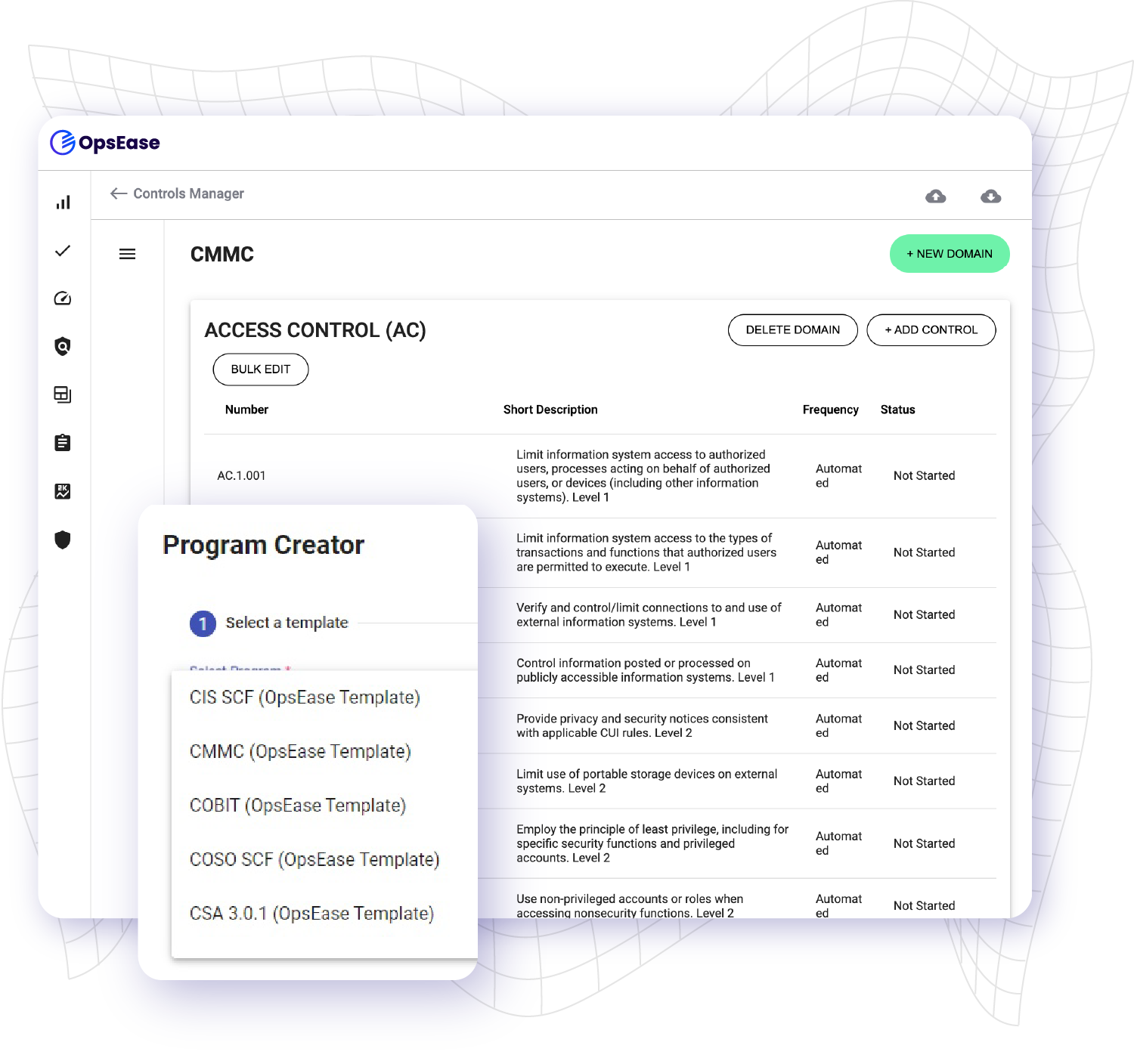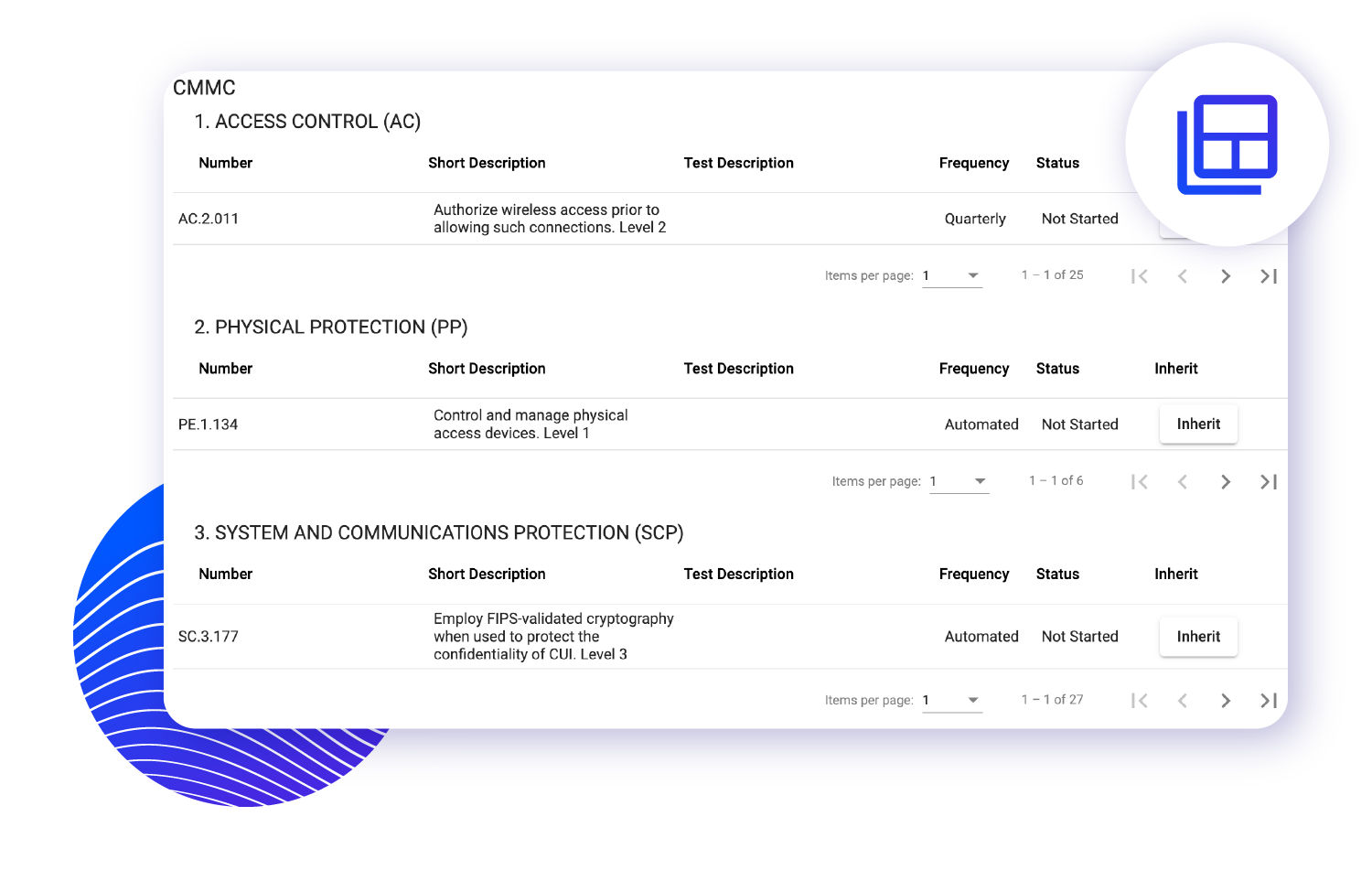 Control monitoring is an act of ongoing management. OpsEase control automation allows you to focus only on the incomplete or problem controls.
OpsEase reporting tool provides a simple dashboard for ongoing monitoring of risks and potential risks. OpsEase also provides templated reports for auditors, executive and board management.