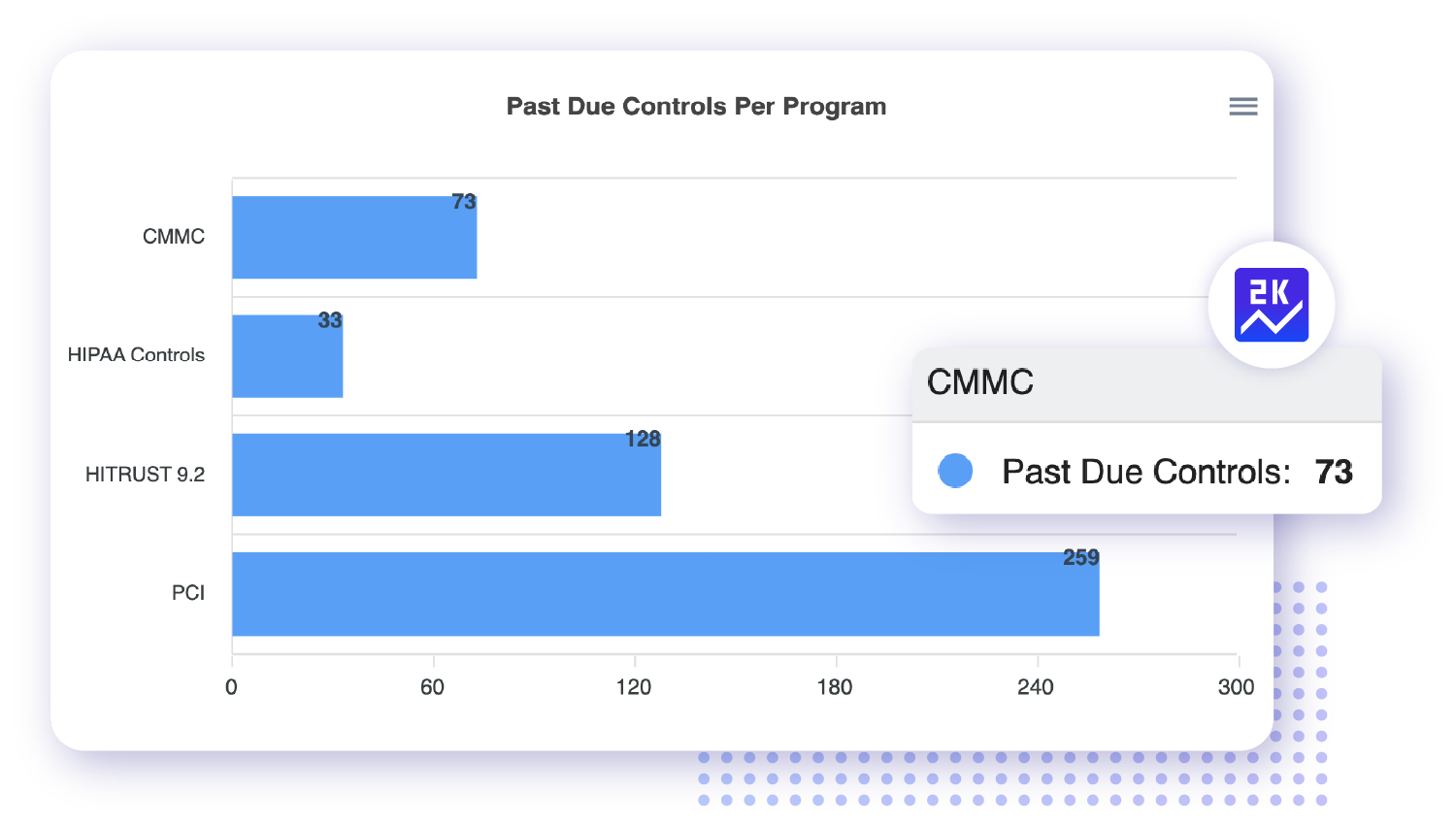 OpsEase makes identifying potential risks easy. Automated control incompletion identification, audit findings and our automated Threat Management create risks in the risk register.
OpsEase allows you to easily perform a risk assessment using one of our control framework templates or creating one of your own templates. OpsEase flexibility ensures risks are easily identified and tracked.
Risk and Incident Register
OpsEase follows a standard approach to capturing, tracking and monitoring your risk register. Combined with OpsEase control management and automation, you have one tool for risk management, control management, attestation management, and audit readiness.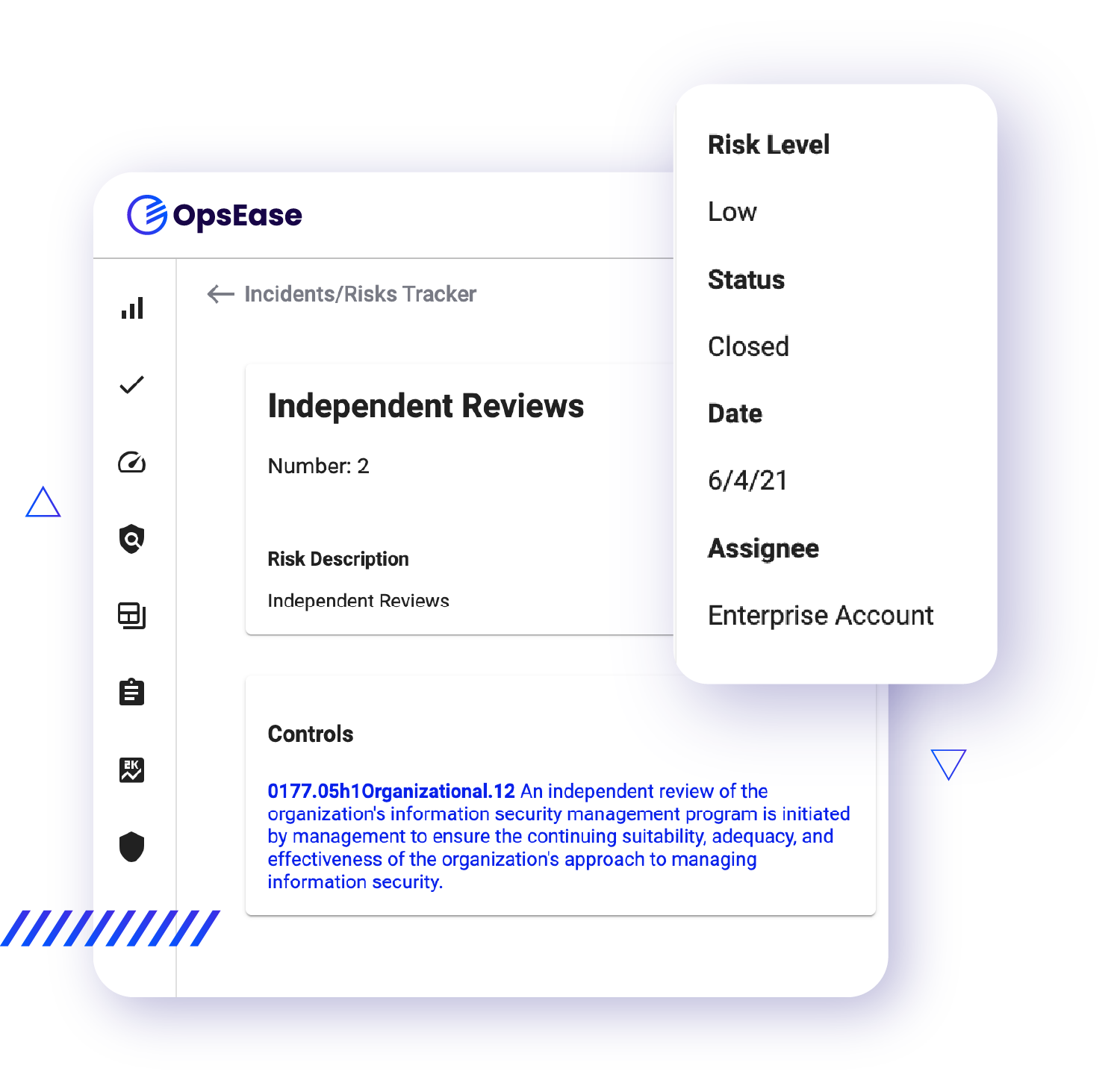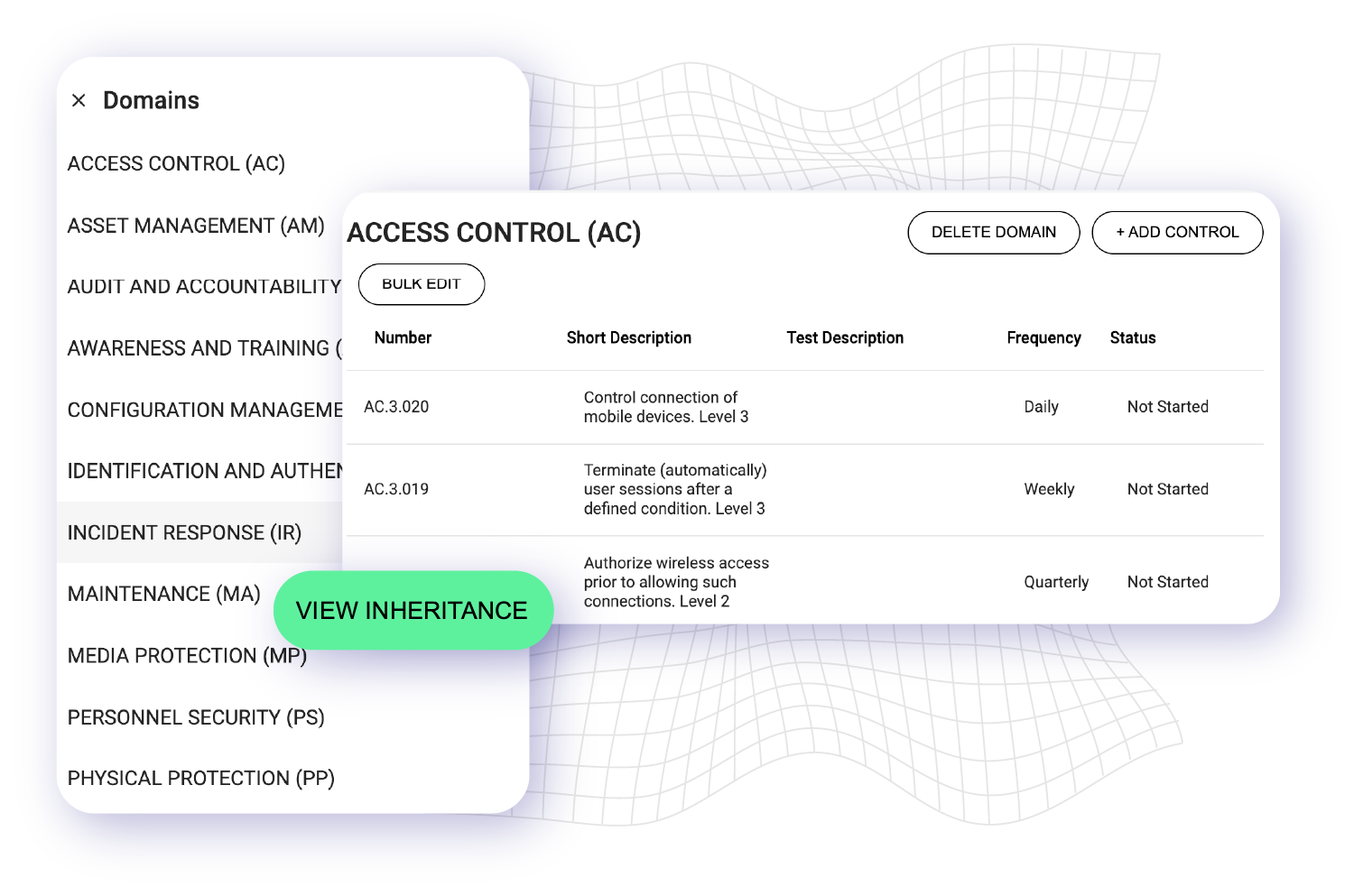 Linked and Inherited Controls
Link your controls across multiple security frameworks to ensure your risks are properly captured and tracked across all compliance requirements.
OpsEase reporting tool provides a simple dashboard for ongoing monitoring of risks and potential risks. OpsEase also provides templated reports for auditors, executive and board management.
As any security professional will attest, risk management over time is crucial to determine possible future threats and audit readiness. OpsEase allows for easy tracking of risks over time to help assess your future security posture.